Nothing waits on our desk……..!
Home Edge Finance is an accredited mortgage broker with access to more than 25 lenders, including the major banks.
Comprised of caring and experienced mortgage industry professionals.
OUR TEAM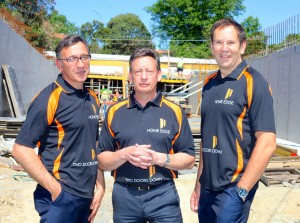 Romeo Ierardo commenced his banking career with ANZ in 1988 and worked in business banking.  In 1997 Romeo commenced work as a mortgage broker.For a number of years Romeo successfully operated an ANZ Mobile Lending franchise.
Romeo believes that the progressively tighter regulatory framework in the mortgage industry (which continues to evolve), is positive for clients and constructive for the industry.  A framework for a better regulated finance industry can only make the industry more robust and better protect clients.
As a business owner himself, Romeo acutely understands that every client's financial services requirement is unique and important within the context of each person's aspirations at different and evolving life cycle stages.  This is the driving force behind Romeo establishing the Home Edge Finance and Comm Edge Finance business.
………"The strength of our service proposition is we can work as constructive advocates for clients and tap into both different lenders and different bankers with whom we have worked and come to respect over a considerable time, to ultimately provide the best client outcome."……..
Qualifications:
Certificate IV Finance and Mortgage Broking
Professional Memberships:
Finance Brokers Association Australia.
In his spare time he is a keen sports fan and plays golf off 19 (on a good day!).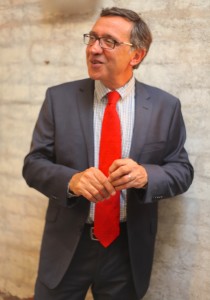 George Kalpakis has been building relationships since 1985, having experienced the stock market crash of 1987, the recession we had to have – despite interest rates hitting 17% and again as recently as the global financial crisis in 2007. George brings experience to the table having been successful at AMP, GE and ANZ.
His career commenced with AMP, having achieved many state awards running a very successful Life Insurance Agency.For a number of years after that he developed a passion to move into the corporate environment and landed a position with GE Capital Information Technology which exposed him to six sigma methodology and gave him the edge in developing solutions based customer service delivery.
In 2004 George's career returned to financial services with ANZ having bought into an ANZ Mobile Lending Franchise, initially in the Melbourne market and later growing to the regional Geelong market.
George has a reputation for passionately putting his clients first. This passion has been built on many years of engagement, experience and consistent service delivery together with an understanding of small business.
George has worked long and hard hours until recently when the choice of a balanced lifestyle were far too important over the heights of his career, hence, the choice of a specialized boutique environment bringing together all his experience and expertise.
George also operates a marketing company Two Doors Down which was established to bring key players in the building and construction industry together. Two Doors Down facilitates professional services, namely architects, engineers, valuers, quantity surveyors being put in touch each other and with building companies and developers and other key allies.
Qualifications:
George has always had a keen interest in property but has always made himself available as an active community leader both in sport and in school having two children under 13.